Call Us Today!

907.452.4288

Cave Dental 807 College Road
Fairbanks, AK 99701
Dentist in Fairbanks, AK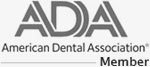 We are dedicated to helping every patient achieve a sparkling, new smile that not only improves the health and look of their teeth, but also helps them regain confidence in themselves.
Our office doors are always open to new patients who are ready to receive the best in dental care in Fairbanks, AK. With our many choices of dental services, it's no surprise we are regularly expanding our family of patients. We are skilled at treating patients from all dental backgrounds and make every effort to ensure your appointment is as comfortable as possible. Here we will provide the superior care you need to get you on the path to improved dental health.
A wide array of smile-enhancing cosmetic dentistry procedures are offered at our dental practice, including cosmetic bonding, fillings, crowns, porcelain veneers, dental implants and teeth whitening.
If you are considering a dental procedure, please contact us today to set up a personal and private consultation.
We are a Preferred Provider for the following insurance's: Metlife, Delta Dental. Banner, Premera, United Concordia
Compassion and Care
Going to a dentist in Fairbanks should be a comfortable and fulfilling experience. With these objectives in mind, Dr. Rebecca cave utilizes the latest techniques and technical advances available and treats each patient with great compassion and personal attention. Her extensive knowledge and training make it possible to identify issues early on, and treat them effectively, while reducing any discomfort. As a result, patients can enjoy the healthiest and most beautiful smiles.