Call Us Today!

907.452.4288

Cave Dental 807 College Road
Fairbanks, AK 99701
Meet the Staff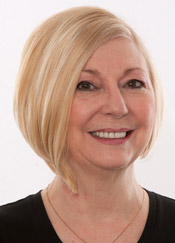 Wendy
Privileged to be part of a dental team devoted to excellence in dental services I enjoy producing thorough cleanings. Dedicated to providing personalized oral health care I enjoy working with all ages.
Born and raised in Michigan. Kalamazoo is where I obtained my Dental Hygiene degree—yes, there really is a Kalamazoo. I moved to Fairbanks in 1977 with my wonderful husband Doug, who is a realtor for Somers and Associates. We have 6 grown children all raised in the Fairbanks community. By March I will be the grandmother of 10. Hobbies are simple, I love reading the bible and spending time with my family and friends.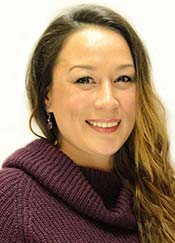 I am pleased to be a part of Dr. Cave's amazing dental team. The overall health of our patients is of utmost importance here at Cave Dental. I thoroughly enjoy helping each patient feel comfortable with their unique smile and encouraging them to keep it as healthy as possible!
I was born in Fairbanks, Alaska and was raised in Nenana. Growing up, I loved to be out doors enjoying the beautiful things that Alaska has to offer such as fishing, hunting, hiking and being involved with my community. I also enjoy reading, listening to music, and spending time with my four beautiful children.
I began my career in the dental field in 2007 as a dental assistant. I fell in love with dentistry and have been a part of it ever since. I graduated from the dental hygiene program offered through the University of Alaska, Fairbanks in 2015, and began my career as a dental hygienist in Anchorage. Shortly after completing the hygiene program, I returned to Fairbanks where I found my dental home at Cave Dental.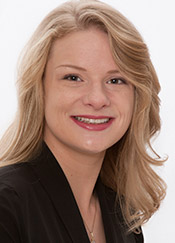 Although I've been calling Alaska my home since the summer of 2015, a big piece of my heart will always remain in my hometown of Lancaster, WI. Prior to Dental Assisting I spent 8 years working retail learning the important impact a friendly smile and good customer service can have on a person. It has been such a pleasure working with the wonderful staff at Cave Dental providing patients with exceptional treatment in a calm and caring atmosphere. Outside of the office I enjoy staying busy with hiking, camping, sports games, social events, and traveling.